An Anzac Day reflection on best friends who studied together and were killed by the same shell.
Seventeen-year-old David Anderson arrived at Ormond in 1911, only months after the deaths of his mother and elder brother. When his remaining brother passed away suddenly in May, he left his studies for a period and went bush. Perhaps seeking the restorative power of life on the land, he worked for several years as a jackeroo, during which time he lost his father, too. Persevering despite this unimaginable loss, David returned to Ormond in 1914.
It was then he was reunited with a school friend Jim Agnew. The pair became inseparable, commencing Arts degrees and rowing together for the University.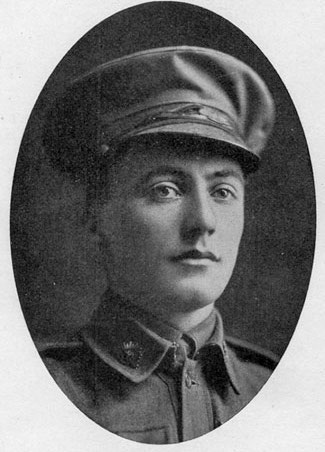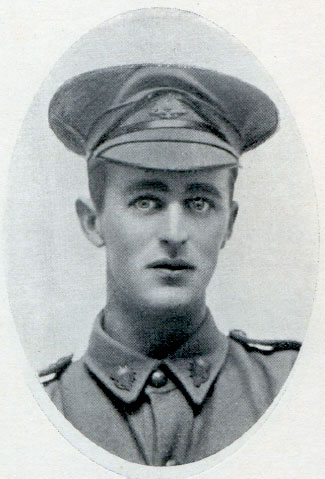 In 1915, David tried seven times to enlist to fight in the First World War, but failed due to his eyes or teeth. The eighth time, he and Jim went together. They were accepted into the army, completed basic training together and embarked for Egypt and France aboard the 'Karoola'.
The pair became stretcher bearers in the same unit in France, carrying wounded men across No Man's Land between German and Allied forces, an experience Jim described as 'comparable only to working over the broken surface of an active volcano.' For over a year they served in these unimaginable conditions, where whole villages were being razed by what Jim described as the 'blasting breath' of the artillery.
Close to midnight on 29 September 1917, Jim was leading his squad of stretcher bearers, including David, out towards a relay post when a shell burst in their path. Jim was killed instantly. David received serious head and chest wounds and passed away soon afterwards.
Tributes at home celebrated the bond between the two young men; one obituary devoted an entire paragraph to how close they were. Jim's family penned a death notice to David, who they described as their son's 'beloved comrade and pal', noting that the pair 'served and died together for God and Empire.' On the anniversary of his death they did the same.
The pair were buried in adjacent rows in the military cemetery in France, beside one another in death as they had been in life.
Share your Ormond story
Every Ormondian has their own unique experience of College life, and their own story to tell. What Ormond moment stands out in your memory? Whether on the sporting field or the stage, in the JCR, Dining Hall or on Picken Lawn, share your favourite story of life at Ormond College.