The Students' Club Dinner has been one of the most exciting evenings in the Ormond calendar since it was introduced in 1937.
The dinner was initially held on the night of the intercollegiate football final in July or August and was the occasion on which intercollegiate trophies won by teams during the previous years were awarded. Since then, it has become a celebration of the contributions of all Ormondians and their student leaders over the preceding year.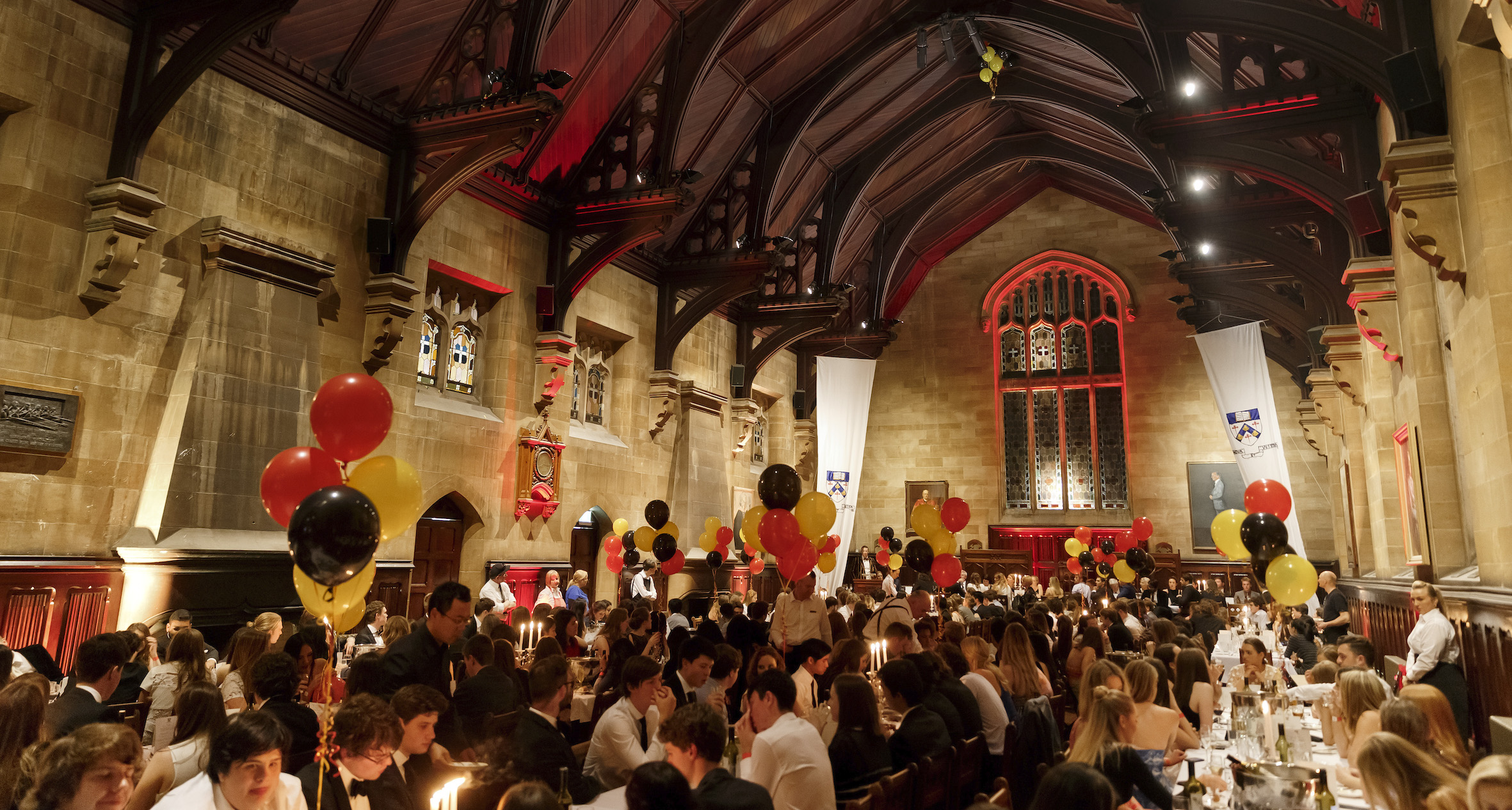 With lighting, decorations and a festive crowd making the Dining Hall even more magnificent, the Students' Club dinner is one of the highlights of the College year
These days at the Dinner Students' Club and Freemantle Awards are given to those who have made outstanding contributions to college life. The occasion is also when the outgoing Chair is honoured, along with their General Committee. Finally, the incoming Chair of the Students' Club is announced and installed to much fanfare.
The night has long concluded with rousing renditions of College songs; initially Auld Lang Syne and the Ormond Chorus and later Land of Hope and Glory. Another tradition for the last several decades has been staff rather than students waiting tables, in a much enjoyed reversal of the usual practice at formal hall.
Whilst the particular traditions of the night have changed over time, the Students' Club Dinner remains a much-loved celebration of college life.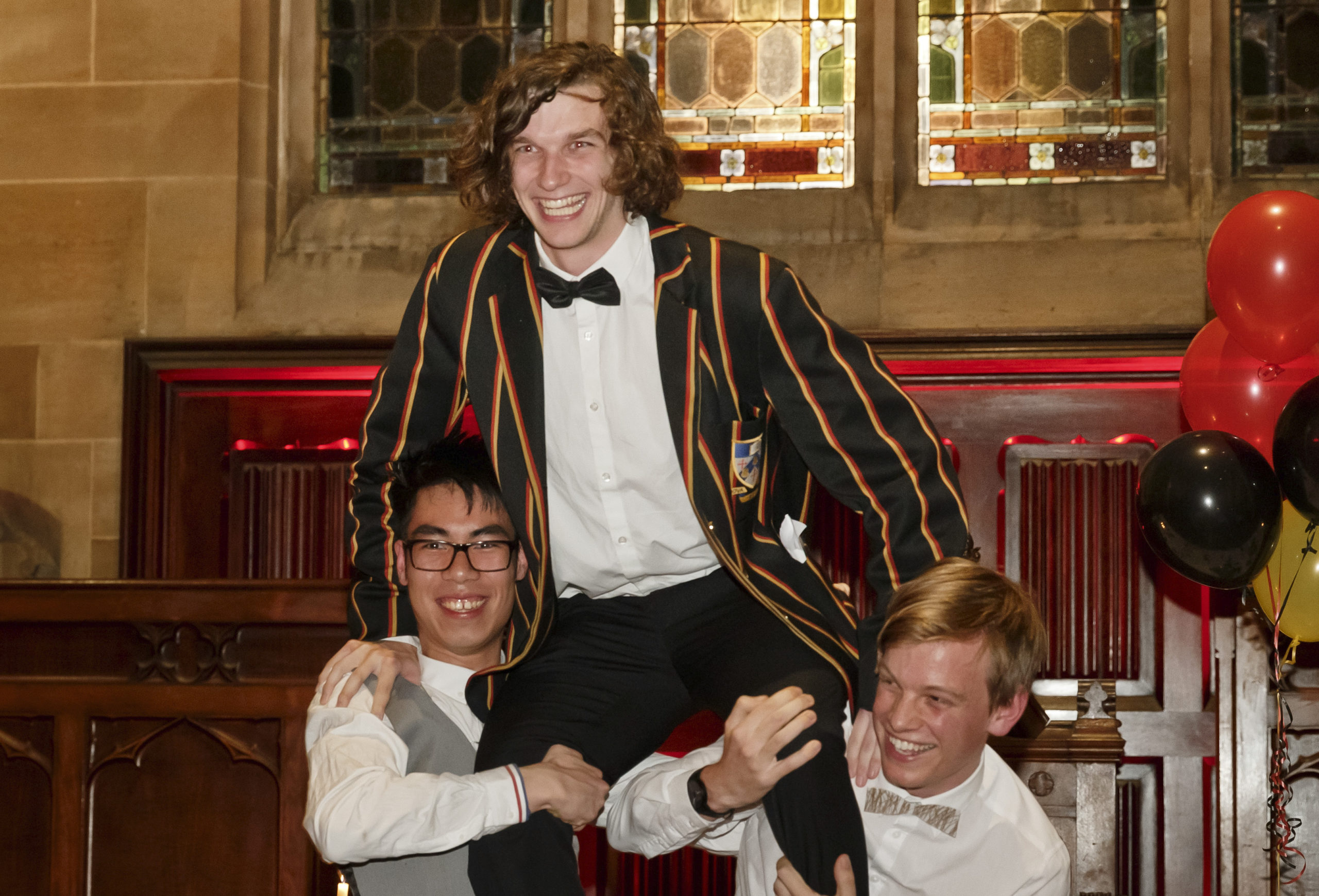 Victor Yu and Charlie Higgs celebrate with Oscar Galvin after he is installed as Chair at the Students' Club Dinner.
Tell us more
Every Ormondian has their own unique experience of College life, and their own story to tell. Do you have fond memories of the Students' Club dinner or another special occasion at College? Share your story with us.