The 2013 drama production, 'Metamorphoses', stands out as the highlight of my time at Ormond.
I was lucky enough to be Director and work with the incredible Teresa Sun and Alistair Clark as fellow Drama Heads that year. The show was a sell-out and the positive feedback was overwhelming (including a Production of the Year nomination). All the cast and crew were fabulous; every aspect of the production from a shimmering sequin-filled pool, to original live music and costumes made from scratch were brought to life so wonderfully. I'll never forget being hoisted on the shoulders of my peers at the end of Gala Night as we sang 'Land of Hope and Glory'. Unforgettable!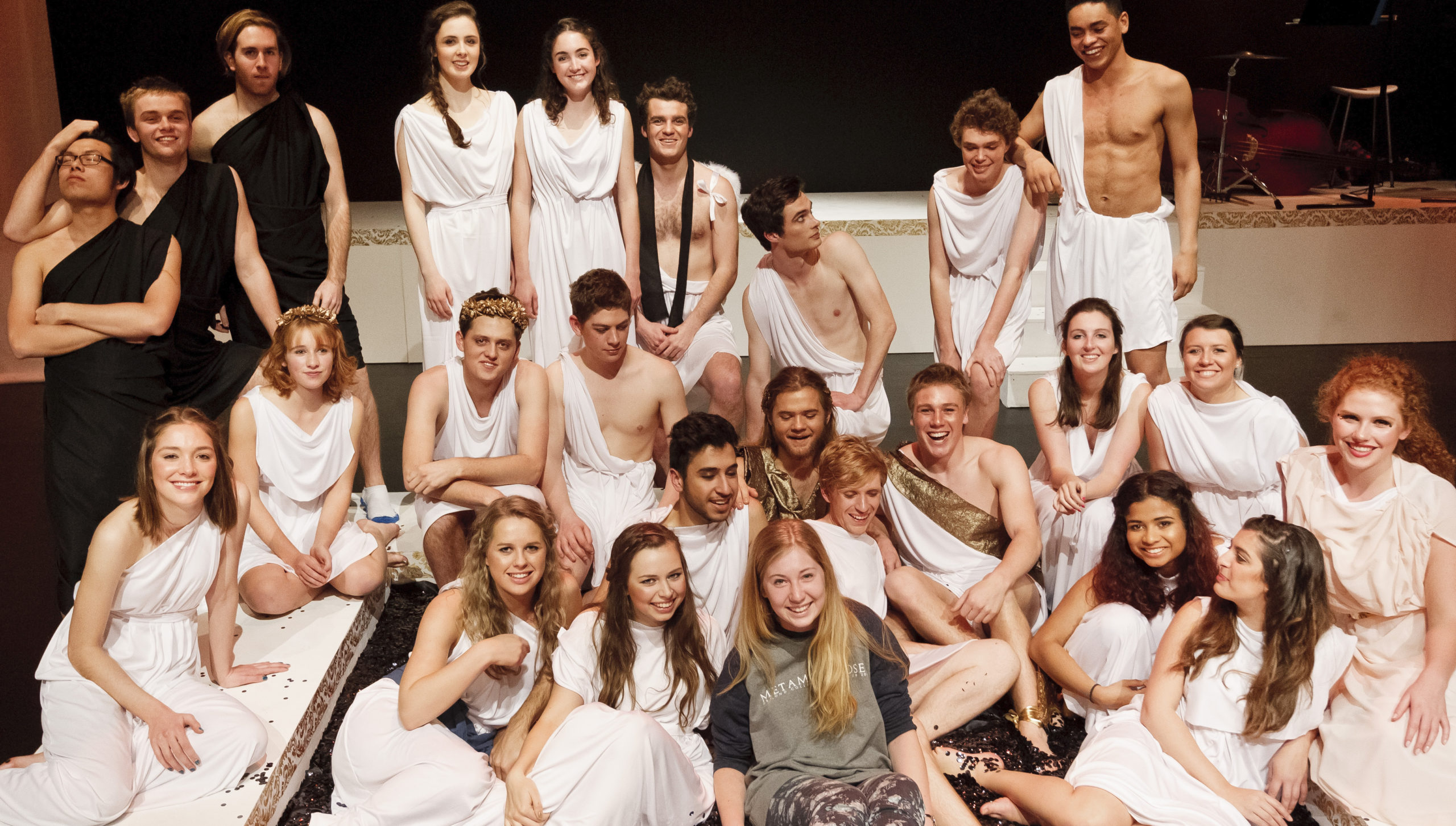 Mandie (centre) with the cast of Metamorphoses.
Kate Hume, Ebony Westman and Taylor Retke in a scene from Metamorphoses. The set featured the sequin-filled pool.
Share your Ormond story
Every Ormondian has their own unique experience of College life, and their own story to tell. Were you involved with Metamorphoses or another Ormond production? Share your favourite story with us.