When Ormond teams win intercollegiate premierships, the College congratulates them in an unusual way.
When Ormondians next assemble in the Dining Hall for dinner, they rap their spoons on the table in chorus to welcome the victorious team. Hundreds of spoons tapped in unison at an increasing speed create a roar of congratulations that echoes through the Dining Hall.
The practice of 'spooning in' has a long history at Ormond and has evolved in recent decades. Whilst it once only celebrated sporting team victories, today it is used to congratulate everyone from Ormond winners of the International Case Competition to successful drama production teams and casts.
But mystery surrounds the origins of this unique Ormond tradition. Our archives don't record when the practice started or what inspired it. Do you know when this tradition originated and why? Use the link below to let us know.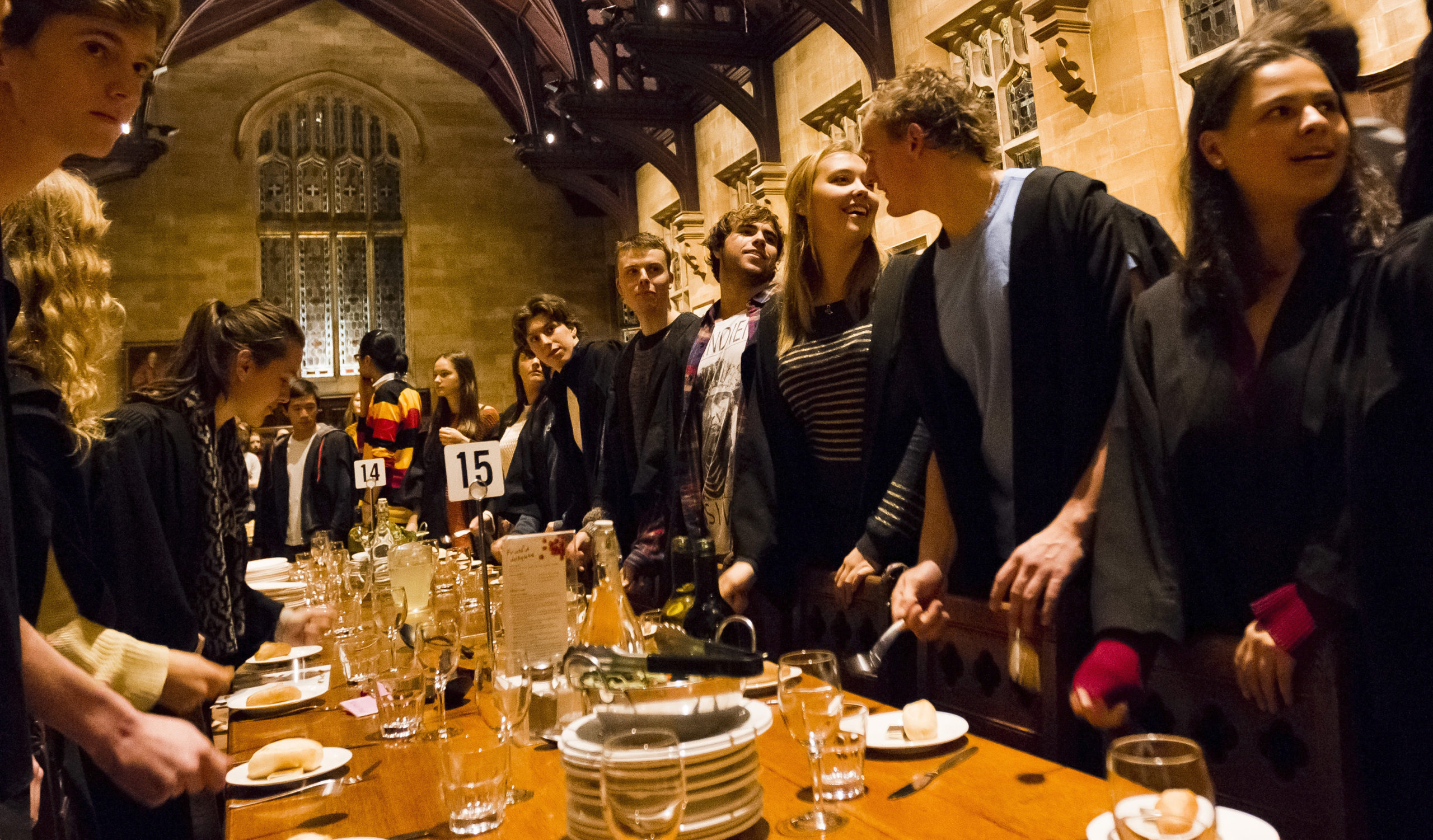 Students 'spooning in' victorious rowing crews in 2012.
Share your Ormond story
Do you know the history of 'spooning in'? Or perhaps you remember a special occasion where a group was congratulated in this way. Get in touch.